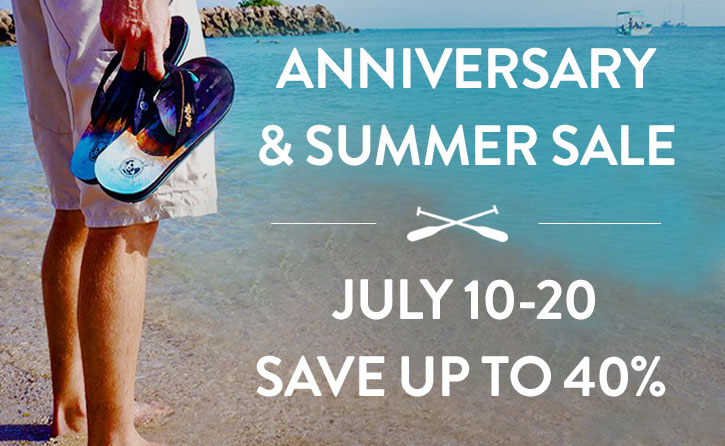 10 Jul

Anniversary Sale Starts July 10th!

Anchor & Compass is celebrating!  It's been 5 years since we opened our doors on Main Street in Deep River and what an amazing journey it's been!  We have the most loyal and fun customers and we thank you all for supporting us and helping us become the shop we are today! We can't wait to see what the next 5 years bring…

Cheers to 5 Years! Our beer bucket will be out every day during our sale for your shopping enjoyment and you can toast to these great deals:
20% off all Carhartt
25% or more off Tommy Bahama
25% or more off Woolrich
25% off Old Guys Rule
40% off Kahala
40% off Select Life is Good Shirts….there's a bunch!
40% off all Pajamas & Sleep Shorts
Come on in and join the celebration Friday July 10 – Monday July 20th. See you then!
And while you're here…
Don't forget to pick up your Deep River Muster Tee Shirts, just arrived!